MKT Trail project to start in November, frequenters prepare for detours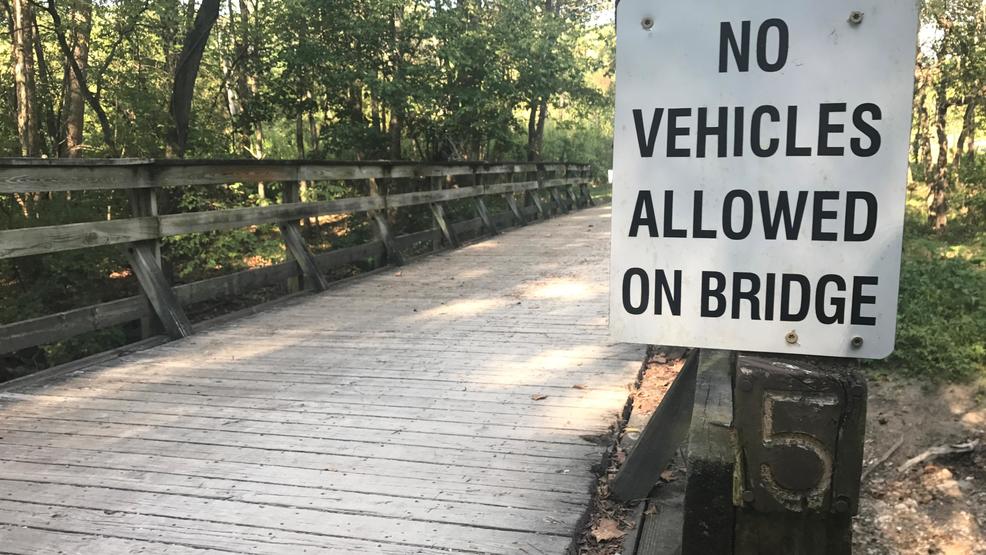 COLUMBIA —
Hundreds of people use the MKT Trail each day to commute to work, exercise, and explore nature. An upcoming project could cause detours for some frequenters.
Beginning November 27, Bridge #5 and Bridge #7 will be replaced on the trail. Columbia Parks and Recreation officials said this was recommended by engineers that conducted a study on the trail in 2013.
"The bridges are over 100 years old," said Park Planning Superintendent Mike Snyder. "They're the old railroad bridges from when this was the railroad line that served Columbia, and unfortunately they've just worn away."
Bridges #5 and #7 are considered priority bridges to be replaced because neither can support large vehicles. This prevents first responders from quickly arriving to emergencies in these areas of the trail. If funding allows, Bridge #8 will also be replaced.
The project is expected to cost $380,000. A portion of the total, $150,000, came from a grant. The other $230,000 was generated by the Park Sales Tax.
Park officials said they will begin accepting bids in October providing all interested parties four weeks to place a bid. The bids placed will help to determine if Bridge #8 can be completed at this time.
Weather permitting, the project is expected to be completed April 2018.
Lifelong Columbia resident and avid biker Dain Jacob said he knows detours will be a hassle, but he wants to see the trail be improved.
"It causes an inconvenience," he said. "It sucks, but just ride a road."
Jim Rutter said he uses the trail daily to exercise. He said he feels the timeline for the project is not adequate.
"I think that if this was a roadway that got as much traffic as this trail does there would be a lot more public pressure to get it done quicker."
Unmute